Guangdi Chemical attended the Latin American Coatings Show 2019 (LACS2019) making its first presence in Latin America
From 19 to 21, June, Guangdi Chemical was present at the most important exhibition for coatings in Latin America, the LACS 2019, in Centro Citibanamex, Mexico City.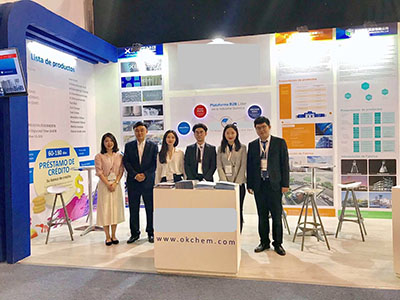 Sales and partners of Guangdi Chemical. Picture by Diego, 19/06/2019, LACS2019
The LACS 2019 is held by the National Association of Manufacturers of Paints and Inks of Mexico, with the objective to improve the development of the coating industry. The exhibition takes place every two years. This time is Guangdi Chemical' s first presence in Mexico and Latin America.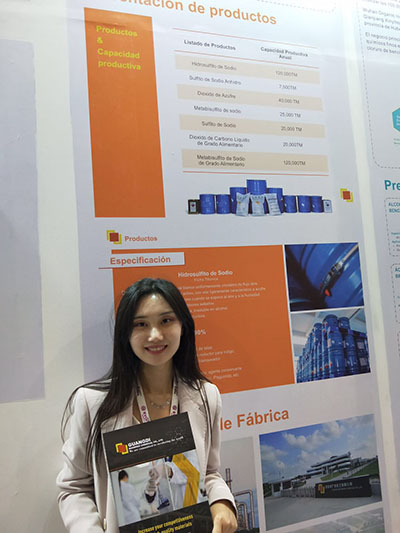 Sales representative of Guangdi Chemical. Picture by Diego, 21/06/2019, LACS2019.
The exhibition offers an extensive exhibition area for raw material suppliers, manufacturers, and other manufacturing-related suppliers to present their products, ideas, and innovations. Also, it provides various choices to the potential buyers of coatings and related chemicals.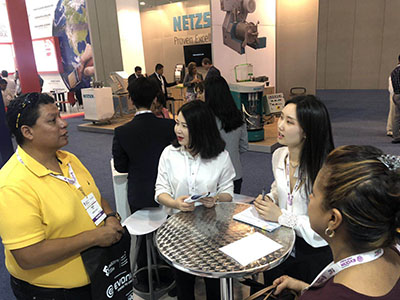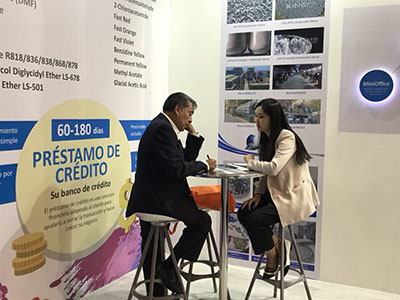 Sales representative of Guangdi with Clients. Picture by Diego, 20/06/2019, LACS 2019.
This year, more than 100 companies from Mexico, China, Germany and other countries from America, Europe have participated in the exhibition. Especially, highlights for The 2019 ANAFAPYT LACS forum are more than 80 conferences and courses have been taught by speakers from the country and the world. Taking this precious opportunity, Guangdi also gives his first speech at one of the conferences. During the speech, the sales representative of Guangdi Chemical introduces our company, products, our innovations and ideas to the audience.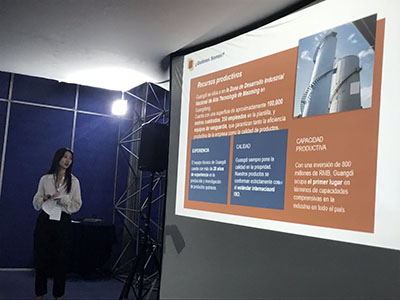 Sales representative of Guangdi presenting the company. Picture by Diego, 21/06/2019, LACS 2019.
Anyhow, the LACS 2019 provides a precious opportunity for the companies in the field to show themselves to whoever is seeking for co-operation and Guangdi Chemical has seized the chance. We are so glad to meet friends and make partners by the exhibition. And we are looking forward to meeting new friends on this magic continent.
By Sira Shi, 26/06/2019. Shenzhen.
https://gdchemical.com/wp-content/uploads/2019/06/lacs1-0-1.jpg
756
1139
administrator
https://gdchemical.com/wp-content/uploads/2019/02/Logo2.png
administrator
2019-06-28 07:02:35
2019-06-28 07:13:15
Guangdi Chemical attended the Latin American Coatings Show 2019 (LACS2019) making its first presence in Latin America