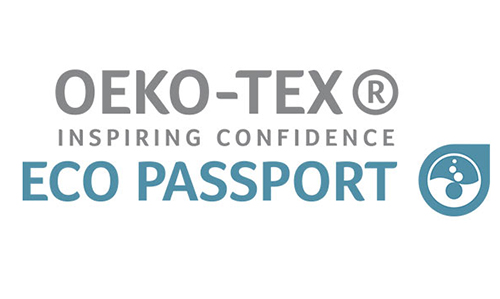 What is ECO Passport?
ECO PASSPORT by OEKO-TEX is an independent certification system for chemicals, colourants and auxiliaries used in the textile and leather industry.
During a multi-stage process, OEKO-TEX analyse whether each individual ingredient in our chemical product meets the statutory requirements and that it is not harmful to human health.
The three-stage certification system ECO PASSPORT is designed for manufacturers of process chemicals and chemical compounds. The leather and textile chemicals certified in accordance with the ECO PASSPORT have been tested for harmful substances in critical concentrations as listed in the ECO PASSPORT standard. The label also gives transparent proof of which articles meet the criteria for ecologically responsible textile and leather manufacture.
How can we get the ECO Passport?
1)  OEKO-TEX compared our sodium hydrosulfite components against the list of harmful chemicals for the ECO PASSPORT (RSL/MRSL) and SVHC Candidate List from REACH.
2) The analytical laboratory of OEKO ensured whether our product can be used in the sustainable production of human-ecological optimised textiles and leather articles.
3) Working conditions, environmental management and safety are checked during an on-site visit.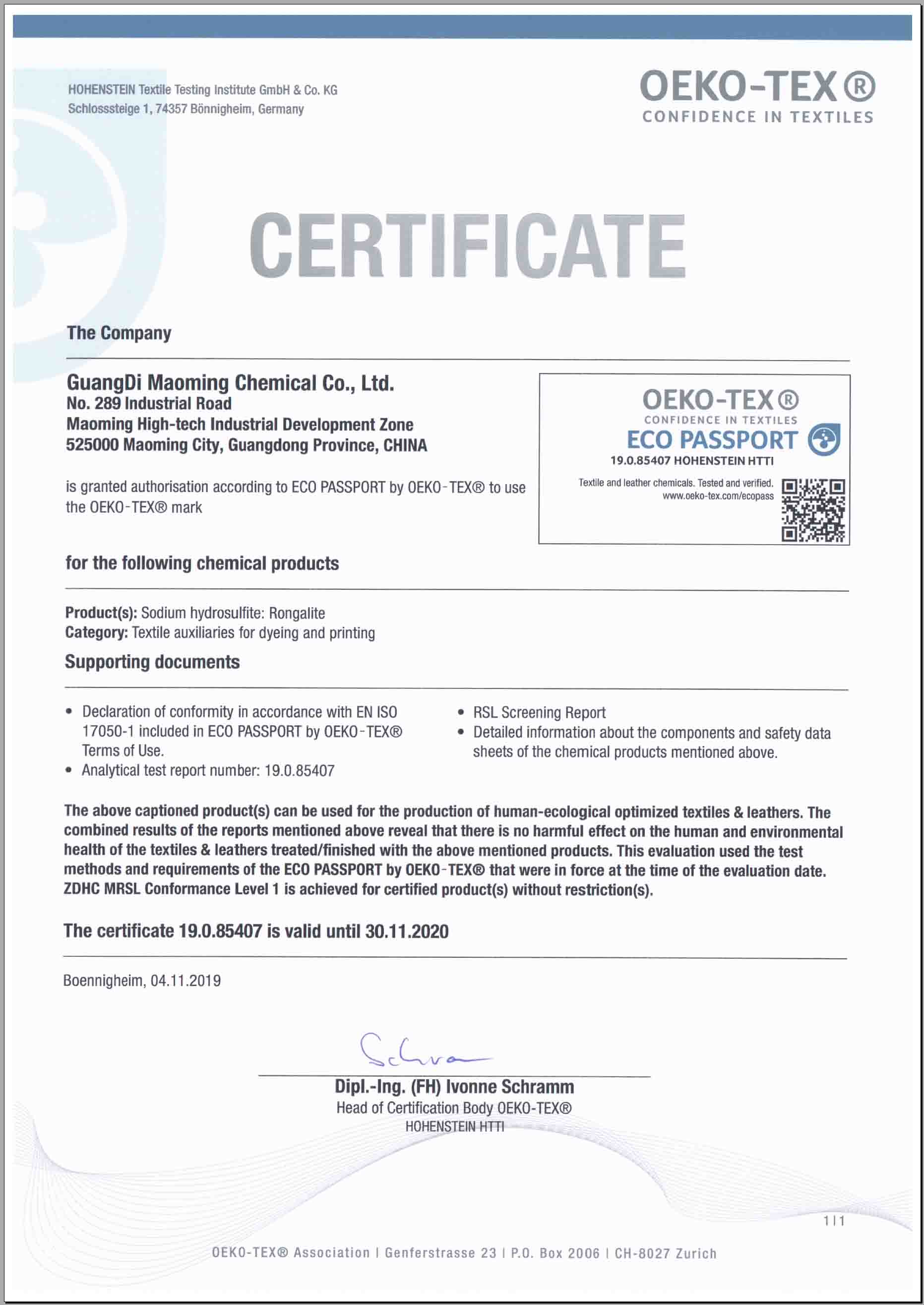 ECO Passport of OEKO-TEX
Valid until 30.11.2020
https://gdchemical.com/wp-content/uploads/2019/11/OEKOTEX.jpg
299
500
administrator
https://gdchemical.com/wp-content/uploads/2019/02/Logo2.png
administrator
2019-11-08 01:51:30
2019-12-02 02:50:27
How can we get the ECO Passport?